Character Assassin gets life-time of surveillance for dirty deeds
Let's say there was a character assassin that assisted an organized crime operation with the take-down of their enemies (reporters, competitors, etc.) by producing horrific lies, about the mob's adversaries, and posting them everywhere on the world wide web. Let's say this fictional character is named Adrian, or John and that they work for someone like Nick Denton; just for the sake of discussion. So this person, or persons, aided and abetted a known organized crime operation. That gets the federal law enforcement pretty interested in these parties. That gets the private investigators, for the people they attacked, pretty interested. That gets the news media pretty interested. They all figure that this person has permanent connections to the inside knowledge about this mob.
Here is what then happens to these character assassins, for the rest of their lives, per Snowden, Assange and FBI:
– Acquisition and tracking of your Comcast, Netflix, Hulu and related media uses for the last 10 years.
– Acquisition and tracking of your PG&E bills and usage curves for the last 10 years.
– Live feed observation from all cameras on your mobile devices, computers, smart devices and nearby surveillance cameras, even though those devices appear to be turned off.
– Acquisition and tracking of every keystroke on your devices via a delayed buffer file that remotely sends itself to surveillance servers when you believe your devices are turned off.
– Acquisition and tracking of all of your Paypal, credit card, debit card, club card and service card transactions for the last 10 years.
– "Stingray" device deployment in your neighborhood to spoof all of your wireless devices and create a archived database of all phone calls, text messages, voicemails and web search URLS.
– Routing your computer to spoofed URLS for Facebook, LinkedIn, Twitter and other sites that appear to be authentic but are actually monitoring sites.
– Acquisition, tracking and archiving of all third party business surveillance camera feeds on your daily routes of travel and any off-route deviations you may take.
– Identification and file creation for all investors, family members and associated partners who may have stock holdings or revenue access to your companies.
– Acquisition and tracking of all of your bank accounts, trust funds, shell corporations and any professional financial services people identified in the international databases for the last 20 years.
– Acquisition and tracking of the RFID circuits in your car and the radio system in your car.
– Wifi and Laser inteferomtry observance of speech surface vibrations and air space disruptions, which, essentially, mean that they can see inside buildings and hear speech without bugging anything by listening to the vibrations of nearby windows, ceramics, plastics or other objects.
– Computerized cross matrix comparison of all IRS and State tax filings compared with all revenue streams from the last 15 years.
– Computerized Cross matrix studies on you and your psychological state via the surveillance databases of Palantir, LucidWorks, Epic, PINWALE, XKeyScore, Stormwatch, Lucidworks, Recorded Future and others.
– Use of nearby Zone satellite array transponders for signal-specific targeting of your activities.
Any drugs they buy, any money they take under the table, any sex services they hire, any porn they buy, any off-shore locations they hide their money in, any lies on their tax forms, anyplace their GPS reads out; anything and everything is being watched, recorded, analyzed and archived, FOREVER! The assassins can look forward to the manifestation of a number of famous mottos: "The FBI always gets their man", "a dead man always gets his vengeance" and "a Lanister always pays his debts".
Public reports and investigative reporters have much to say about Nick Denton and Gawker Media. It is believed, that Gawker Media is a "hit-job" service created to character assassinate, damage and reduce the brand affect of adversaries of the Cartel. Journalists, and others, have charged Gawker Media with everything from tax evasion, to being the front for White House and Silicon Valley Billionaire "hit-jobs", to being a targeted political agenda manipulation machine. Victims have charged that Gawker Media and Nick Denton have worked in the employ of Jay Carney, Robert Gibbs, John Doerr, Elon Musk, Steve Jurvetson and other political notables.
Gawker Media had financial connections, business connections, political connections and communications with the key suspects and took actions which helped the key suspects while attacking and damaging their adversaries. Recents leaks, investigations and lawsuits have revealed some of Gawker's dirty secrets. Outside-of-U.S. investigations on Nick Denton's previous activities in England, are of interest, as well. Wrestler Hulk Hogan had top celebrity endorsement value for American voters, when he was about to endorse an opposing political candidate, Gawker took him out…but, that may have been a fatal mistake for the Gawker attack dogs.
They have endured numerous abuse lawsuits from staff, victims and others. The following is some of the news coverage about Gawker Media and Nick Denton:
---
Dear Hulk Hogan:
We wanted to give you encouragement and applause in your trial against Gawker Media and Nick Denton.
This may be one of the biggest things you will ever do in your life.
Your case helps redeem many others, and fix a broken part of modern American society. It really is a big deal!
Many of us believe that politicians used social media metrics, and fancy calculations, to figure out that your name, attached to any political endorsements, could get tens of millions of voters to pay more attention to, or like, the candidate that you endorsed.
They felt threatened by that possibility, so they used their character assassination tool, known as Gawker Media, to take you out.
We have all seen the news, these days, about characters like Sidney Blumenthal, Richard Berman, etc, and their "take-down tools" for political paybacks.
Gawker Media showed up one day, out of the blue, in many innocent people's lives, and took their lives away for political hit-job reasons.
Nick Denton is on camera saying his job is to destroy lives for profit. His staff refer to themselves in social media as "Character Assassins".  When they take a target out, they never give the target a chance to counter the slander and libel they are about to print because they don't want the victim to have a chance, in advance, to counter the vicious defamation attack they are about to blast across the media-waves .
Once Gawker fires off the attack, that the Press Office of a famous institution ordered them to do, their buddies at famous search engines lock it in top position on the internet so that Gawker can both profit from the ad sales and get paid " damages bonuses" for the intensity of the calculated attack.
The news says they stole Romney's tax forms, Apple's IPOD prototype, Palin's book, Santorum's brand, The CIA's Bin Ladin hunter's secrecy, and so, so much more.. Anything, against anybody, for a buck, it seems.
Now we hear that overseas police want to talk to Denton about the British "Hydrant" and "Tabloid Phone Hacking Scandals". We see that a young gay boy tossed a brick through Denton's window because he said Denton abused him. We see HSBC leaks and tax investigation's that seem to indicate that Gawker evades taxes with off-shore hide-aways.
We see lawsuits, by Gawker's own people, for sexual and economic abuse.
These Gawker people seem to be horrific examples of the worst that a society can manifest.
Many others have lost their lives because of a sudden Gawker take-down attack. So far, there has been little, or no, justice. Someone in Washington, DC, is protecting Gawker but that shield of coverage has now seemed to have worn thin.
Go get 'em Hulk. Your super-hero days are still alive and well.
Signed-    AMERICA

---
In 2002, a failed British journalist named Nick Denton started Gawker, a bitchy gossip blog run out of his Manhattan apartment. Over 10 years later, Gawker and its sister sites have become the biggest names in clickbait "journalism," pulling down millions of visitors a month and making its owner a millionaire several times over. The secret to Denton's success? He took the aggressive, lynch mob mentality of British tabloids, which specialize in ruining people's lives, and injected it into America's comparatively placid, Oprahfied media market.
In particular, Gawker, Jezebel, Valleywag, and their sister sites specialize in witch hunts: digital vigilantism against those who fail to keep up with leftist orthodoxy. Geoffrey Miller, Pax Dickinson, Justine Tunney, Violentacrez: the list of people whom Gawker has garroted for "racism" or "misogyny" could fill a phone book. With an army of Twitter twits behind it, Gawker Media truly is the moral majority of the left, instigating mob action against those who sin against the religion of tolerance. Gawker's provocations are even encouraging real-world violence now, as Valleywag's overfed man-baby of an editor Sam Biddle eggs on attacks against San Francisco tech workers from the safety of the East Coast.
"Which makes the revelation that Denton has been allowing trolls to terrorize his female employees all the more delicious."
For the past few months, 4chan has been engaged in a trolling operation against Jezebel, posting pictures of rape and gore porn in the comments section. Despite the fact that these shocking and disgusting images are stressing out staffers to the point where they're developing PTSD, Denton has steadfastly refused to do anything about the problem. Jezebel's staff recently snapped and posted an open letter on the site demanding that Gawker Media do something, calling 4chan's trolling "a very real and immediate threat to the mental health of Jezebel's staff and readers."
Fat chance of this happening, however. As others have pointed out, Gawker Media's business model depends on getting clicks; indeed, their writers are paid according to how many page views their articles get. Since comments help drive traffic to websites, fighting 4chan's rape porn trolling will reduce Gawker's profitability. Not only that, Google itself ranks web pages according to how many comments they have, as comments are extremely difficult to fake. Fewer comments means a lower page rank, which translates into less search traffic and less money for Denton to blow on exotic vacations with his boy-toy hubby. If Gawker Media was willing to testify in federal court as to why they should be allowed to rip off their interns, you can bet your bottom peso that they aren't going to do jack about this.
 
And there's the punch line. Gawker Media, the company that gets people fired from their jobs for making "sexist" jokes, has been creating a hostile work environment for its women staffers for months. They're the leftist equivalent of a priest who rails against homosexuality only to be caught molesting altar boys in the confessional booths. In staying silent on this for so long, Dodai Stewart, Lindy West, and Jezebel's other star employees have shown themselves to be frauds. They don't care about feminism, "fat shaming," or whatever cause they're screeching about today; all they care about is money and power. And now we have the proof.
Please share this article by using the link below. When you cut and paste an article, Taki's Magazine misses out on traffic, and our writers don't get paid for their work. Email editors@takimag.com to buy additional rights. http://takimag.com/article/gawker_media_hypocrites_vs_douchecanoes/print#ixzz3CCvoAIP4
---
GawkerMedia's Nick Denton has made a horrible prediction regarding internet adspend for the next year: … Gawker's Denton Sweats Over Decline in Web AdRevenues. Shares Tweets Stumble … But the web ad economy as a whole will be the beneficiary of falling budgets.
IN THIS INTERVIEW, NICK DENTON WAS RECORDED ADMITTING THAT HE MAKES MONEY BY DESTROYING PEOPLE:

---
---
---
I feel like I'm probably going straight to hell for all of this. But, given all the other shitty … Emily Ratajkowski entertainment expats facebook GawkerGawkerMedia gender hipsters Hollywood Hugh Hefner inter-racial dating internet Jezebel Julia Allison korea liberalism …
More from migukin.wordpress.com
---
Terror– John Cook of Gawker; now of Greenwald – NOT CIA'S FRIEND!
Gawker Tries to Reveal Identity of CIA Agent Behind Bin Laden Kill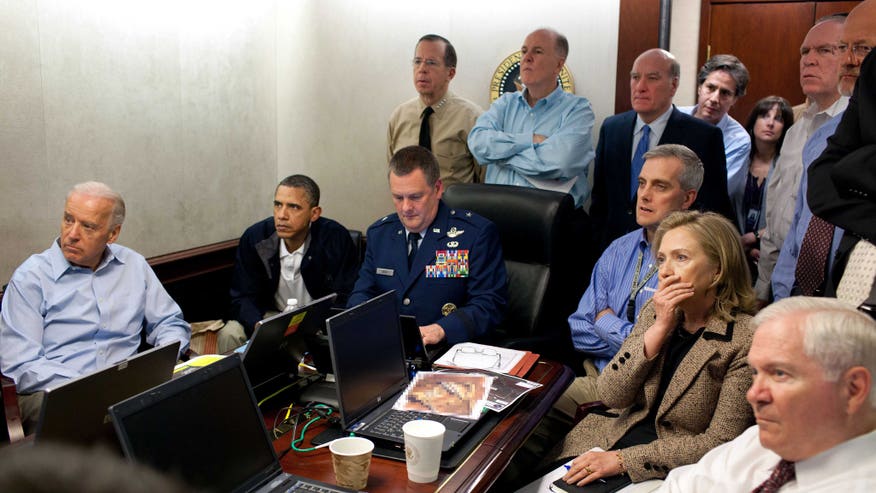 The Gawker website is under fire for trying to expose the CIA agent who may have helped lead the effort to kill Usama Bin Laden — despite efforts by the U.S. government and media to keep his identity secret for security reasons.
Using red arrows pointing to a full-length picture and close-up photos of the possible agent, Gawker reporter John Cook on July 6 wrote a piece under the headline "Is This the Guy Who Killed Bin Laden?" The story has since sparked an angry response from former intelligence agents — as well as Gawker's own readers — who say Cook's post was irresponsible and could have deadly consequences.
"This whole business of exposing people is a real serious matter. It's not entertainment, some people may think it is, but it's not … There are real people out there that are going to be killed because of this," said Charles Faddis, a former CIA operations officer who spent 20 years working international hot spots and who headed the CIA's Terrorist Weapons of Mass Destruction Unit before retiring in 2008.
"I don't have a lot of patience for this," added Faddis, speaking about attempts to out the identity of a CIA operative.  "This is serious, this is really serious. It's completely irresponsible."
Some Gawker readers also weren't amused. A commenter named "Myrna Minkoff" wrote in response to Cook's story:
"If this is the guy who tracked down Bin Laden, I can think of no better way to thank him for his outstanding civil service than by outing him on a highly trafficked web site and putting his career, his life, the lives of his loved ones in danger. Hooray!"
Another commenter "joelydanger" wrote:
"Consider that the next time you decide to write another article that tries to glorify DEVGRU, the CIA, or anyone and anything else used on the mission. You're causing harm and danger to the very people you're claiming to be heroes."
But Cook insisted he didn't compromise anyone's security by posting the photos.
"I do not believe my post put anybody in physical danger," Cook said in an email response to several questions posed by FoxNews.com. "I do not believe that people whose photographs are distributed by the White House as part of its public relations efforts have a reasonable claim to ask that no one speculate as to who they are."
Cook was referring to a series of official White House pictures taken from the Situation Room during the raid on Bin Laden's compound in Pakistan. The most famous of those photos, seen on televisions, newspapers and websites around the world, showed President Obama, Vice President Biden, Secretary of State Hillary Clinton, Defense Secretary Robert Gates and other officials watching a live feed of the raid.
Barely visible in that photo is the right jacket arm and the bottom of a necktie that appear to belong to a tall man standing behind Gates. Other pictures taken in the Situation Room during the raid, posted on the White House Flickr feed, show full-on shots of a tall man whose jacket and tie appear to match those of the man standing behind Gates in the earlier photo.
On July 5, the Associated Press published an extensive article on a CIA agent who led the hunt and eventual takedown of Bin Laden. The article referred to the agent only as "John," explaining: "The Associated Press has agreed to the CIA's request not to publish his full name and withhold certain biographical details so that he would not become a target for retribution."
Later that same day, the website Cryptome, a Wikileaks competitor that publishes leaked, sometimes classified documents and information, used clues from the AP article to home in on photos from the White House Flickr feed and other AP photos that might show "John." The article noted that "John" appeared just out of frame in the famous photo.
The following day, Cook picked up the Cryptome info and published the photos from the White House Flickr feed, beneath the "Is This the Guy Who Killed Bin Laden?" headline. Cook's post also included an AP file photo of CIA Director Leon Panetta leaving a briefing on Capitol Hill, where the man who may be "John" is seen in the background.
"Of course, it could be a random staffer who happened to be in both locations with John," Cook wrote. "Or it could be the guy who iced bin Laden."
The New York Observer posted a story late Tuesday that claimed to have confirmed the identity of the CIA agent, starting with the AP article and the Situation Room photo, and it posted photos online of the man it said was the agent.
Cook said he and his Gawker editors discussed potential safety concerns before publishing the information and photos.
"We came to the conclusion that it is highly unlikely that the White House would distribute for publication a photograph of a man whose life would be endangered if his photograph were ever published. Likewise, we decided that it is highly unlikely that such a man would publicly accompany the director of Central Intelligence, in the presence of AP photographers, to Capitol Hill to testify."
But those White House photos do not identify the man in question, only noting that the group of people are "members of the national security team," numerous Gawker commenters pointed out.
"You seem to have not noticed that they took great pains to make sure his face wasn't in the shot and he was never identified by name," Myrna Minkoff wrote, when another commenter challenged her criticism of the Gawker post.
Other commenters chimed in.
"Sure it'll put him, his friends, and his family in danger regardless of whether or not he's actually the guy, but it'll generate some pageviews and advertiser revenue, and that's the IMPORTANT thing, right?" wrote someone using the name "dgoat."
"You should still be ashamed of yourselves."
---
Embarquez pour une expérience interactive et immersive. … speakers and fullscreen recommended
The headquarters of GawkerMedia, … (Ironically, it was one of the few things he's ever done mainly for the hell of it.) … Blog at WordPress.com. Follow. Follow "GawkerMedia LLC and Nick Denton- The Killing of Babies …
On Monday, we posted an open letter to the management of GawkerMedia, our parent company, regarding an ongoing problem that we here at Jezebel could no longer tolerate: horribly violent rape gifs that were consistently appearing in our comments. For months, we asked GawkerMedia HQ for help with
---
Jezebel calls out GawkerMedia for failing to address incessant misogynist comments … we'd report the hell out of it here and cite it as another example of employers failing to take the safety of its female employees seriously.
Everybody SucksGawker and the rage of the creative underclass. By Vanessa Grigoriadis; Published Oct 14, 2007 ; … Gawker made its debut under the leadership of Nick Denton, the complicated owner of the blog network GawkerMedia, …
Perhaps you, like everyone else who uses the web, likes to visit gossip sites
like Gawker. I have had it with those sites. Their trade is in lies, deception, … GawkerSucks Even More | GawkerMedia. Leave a Reply Cancel reply. Enter your comment here …
GawkerSucks. Share. Tweet. Email. … It is unclear to me how GawkerMedia's actions are materially different from, say, Napster circa 2000 when it was sued out of existence for facilitating the illicit downloads of copyright material. Who knows.
---
ADRIAN COVERT: NICK DENTON'S SELF-CONFESSED HIRED CHARACTER ASSASSIN:

CNN MONEY LOSES CREDIBILITY BY HIRING A CONFESSED CHARACTER ASSASSIN:
---
Who else hates GawkerMedia? Nobody who works at Gawker/Gizmodo/etc. should ever work again! Butt handed to Gawker; … http://juicedsportsblog.com/2008/05/gawker–media–sucks.html http://suckreport.com/search/gawker http://tomsucks.wordpress.com/2008/05/14/gawker–sucks/
Right on. I won't say that most of the stuff on Digg is bad. It's just not that great. Meh. But I really agree with you that there are way too many "me too" blog posts out there.
Links from Gawker are banned from /r/politics, after journalist threatens to reveal the identity of the man running Reddit's "creepshots", "beatingwomen" and "jailbait" forums.
GawkerSucks Sunday, August 24, 2014. … Earlier today, Joel Johnson announced Gawker was disabling all image uploads in their comments. … And you can be sure the top guys at GawkerMedia, like Joel Johnson, are now looking into it!
More from gawkersucks.blogspot
 
GawkerSucks. Sunday, December 9, 2012. Finding Mobutu. Most people reading this are probably familiar with GawkerMedia properties.
GawkerMedia. From Wikipedia, the free encyclopedia. Vanessa Grigoriadis, "Everybody Sucks: Gawker and the rage of the creative underclass, New York magazine, October 22, 2007.
A GROUP OF HOLLYWOOD CELEBRITIES WHO WERE ATTACKED BY NICK DENTON AND GAWKER HAVE ORGANIZED TO CONTACT EVERY ADVERTISER ON GAWKER MEDIA HOLDERS AND ASK THEM TO PULL ADS IN SUPPORT OF WOMEN'S RIGHTS AND HUMAN RIGHTS. HERE ARE THE GAWKER MEDIA ADVERTISERS THAT ARE BEING ASKED TO REMOVE ALL AD ACCOUNTS FROM GAWKER MEDIA:
GawkerMedia is a Cayman Islands1 corporation online media company and blog network, founded and owned by Nick Denton based in New York City. It is considered2 to be one of the most visible and successful blog-oriented media companies.citation As of March 2012…
More from wikipedia.sfstate.us
NickDenton, for his part, said that the weekend plan is "nothing new," and that in the first half of the year, … and said he thinks it "sucks." Share this: Facebook; Twitter; Google; LinkedIn; Print; Email; Filed under: Alex Pareene, Gabriel Snyder, Gawker, NickDenton, The Media Mob. Comment .
NickDenton, born 24 August 1966, is a British journalist and internet entrepreneur, the founder and proprietor of the blog collective Gawker Media, and the managing editor of the New York-based Gawker.com.
Shots In The Dark: Why Gawker Sucks2>
I was just googling "Gawker sucks" and this came up making a very clear point of why I was googling this phrase in the first place. They're not even funny.
Oh my! Gawker's Nick Denton's ex boyfriend is not happy with his new boy toy.

Frankly there's nothing more delicious than watching someone famous for ripping people's alive (yes journalism sucks these days) apart become his own parody on manners and gossip. That said there was a twinkle of relish when I came across page 6's interesting expose on Nick Denton, the media zealot of Gawker media (which owns a smattering of salacious dribble including gawker, jezebel,deadspin,lifehacker and jalopnik)who has suddenly found himself the scorn of a former jealous and one imagines scorned lover.
page 6: Gadfly Gawker Media head Nick Denton recently changed his Facebook status from single to "in a relationship," but not everyone seems to be happy about it.
Sources say an angry ex of his new boyfriend tossed a brick through the window of Denton's SoHo loft building recently, and has been causing enough further trouble that the police have been contacted.
Not to drift too much from Nick but I too was quite aghast when I decided to publicly note that I was no longer single but in a relationship on Facebook (for some reason I was quite surprised by the number of people who responded to what I perceived to be something really quite arbitrary and of little consequence in the world scheme of things, but yes people do pay attention it seems) which perhaps might explain the sudden attention that Mr Denton received when he publicly decided to note that he was in fact now no longer a pedophile or single.
Of course who also noted one assumes is a scorned former lover of the media titan who felt compelled enough to go smashing bricks into his former lover's abode. And perhaps with good reason as it appears Mr Denton's attentions have now turned to presumably a nimble agile and quite pretty young man ( 28 year old Derrence Washington) who it appears is an English actor here in NYC on tour (permanent tour one supposes).
What perhaps make the intrusion even more charming (not to suggest they are ever charming) is Mr Denton's own acknowledgment that he is now being served the same dish he is well known famous for serving up on a regular basis.
When we asked Denton about the incidents, he told us via e-mail: "After that Hulk Hogan sex tape on Gawker, I can hardly complain about intrusion into my private life!
"Yep, love is messy," he added.
Indeed love and gossip are quite messy but that said I'm betting Mr Denton is loving every minute of it. If I could suggest one thing Mr Denton, perhaps if you were to send a bouquet to the former lover it may temper their ire. I know it worked for me once. Oh dear…
above image found here
 
———————————————————————————
… Who owns the GawkerMedia company? : … Jossip founder David Hauslaib estimated Gawker.com's annual advertising revenue to be at least $1 … but someone else will have better luck selling the advertising than we did."[5] In a fall 2008 memo Denton announced the layoff of "19 of our …
NICK DENTON SAYS, ON CAMERA, TO NBC, THAT HE MAKES A LIVING DESTROYING PEOPLE:
---
Is blogger John Herrmann a hired character assassin hit-man for Nick Denton?
By Powers Destin
First printed in The LA Rebuke


If you look up John Herrmann in Wikipedia you find that, according to Wkipedia:
"…Herrmann soon was a part of the Ware group, a secret apparatus of the CPUSA and Comintern in Washington, D.C., which supplied classified information to Soviet intelligence. …Herrmann was a paid courier for the CPUSA, delivering material emanating from the secret cells of sympathetic government employees being cultivated by Hal Ware to New York. Herrmann also was the person who introduced … Alger Hiss.
…The Ware group's activities were investigated …and Herrmann was placed under surveillance and questioned many times in Mexico by the FBI. He died …. from chronic alcoholism."
That isn't the exact same John Herrmann we know and love from Gawker Media and the Awl, but there may be eerie similarities to the Nick Denton hit-man.
This New Yorker is said to be a shill for Gawker Media, where he writes attack articles at the request of White House press corps, in order to stealth up the true instigators of the attacks. It is also claimed, that he goes online, under a massive number of pseudonyms, and writes all of the attack comments in the commenting section of the blog under each attack article. IS this true? To confirm this, one would need to subpeona FBI and NSA phone tracking and email archiving of Herrmann's email and cell phone activities from past years.
Many targets have stated that Herrmann organizes other writers when given a "kill order" by his political handlers. They infest a blog, together, with vitriol and hate, cobbled together from non-verified facts and manipulated heresay, it is said by those he has sought to bring down.
One encounters Herrmann as a pasty, pudgy little man with the hipster affectations of dark mood swings and impertinent denial. We met him, covertly, at a coffee shop nestled among the metropolitan masses.
Does he report directly to Robert Gibbs and Jay Carney at the White House or are his orders intermediated only through Nick Denton? Only a Senate investigation has the power to uncover the tentacular connections of the attack bloggers of the web.
In this writers opinion,and mind you, these are all opinions and not facts, so do your own research, I think that Mr, Herrmann is complex and deserves more study. It is easy for one to dismiss him as a sad internet hack, one step removed from a common troll, but that would be unfair, I think. He is, most likely, much more interesting.
---
 
Was John Herrmann secretly working for IN-Q-TEL?